Amercian Star Diner in Montgomeryville, PA was a destination hoping to improve recent burger adventures in the Lansdale area, but proved once again disappointing. A classic diner location with a classic menu complete with a classic burger turned out pretty boring. Definitely edible and only just that good. Old school iceberg lettuce, a fair patty and well melted cheese, but only to be stamped with regular and far from special.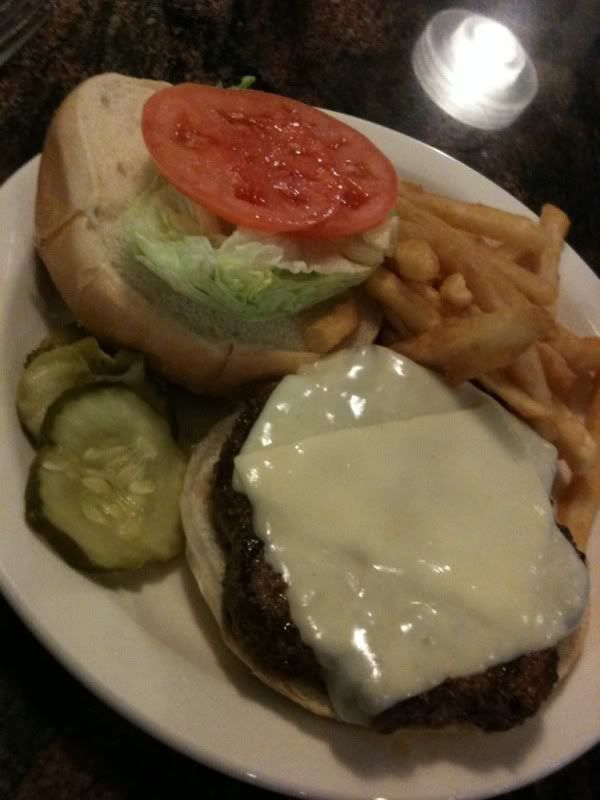 Michael's Genuine Food & Drink
in the design District in Miami, Florida presented a much better burger. Not even in the same category as American Star or diners in general. This burger had high expectations to meet from a recent mention in the
25 best burgers
. Presentation was right on lined by a distinct variation with it's yellow tomato slice atop crumbled and melted Vermont white cheddar cheese. The burger is very good and 'genuine' none the less, but a few ounces short of award winning or chalking up on a favorite list.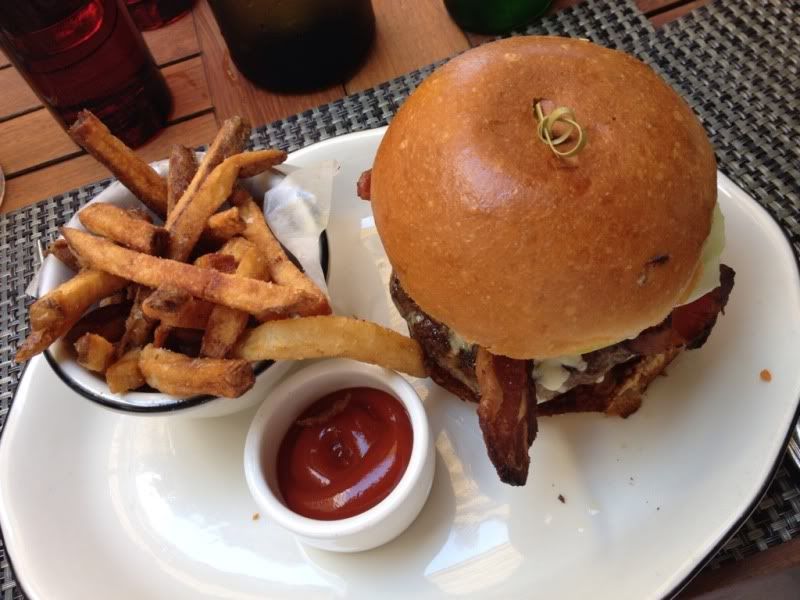 The burger at
5 Seasons Brewery
in Sandy Springs, GA was good. Tasty and hit all the staple requirements of the American burger sandwich but nothing was special about it. A meal for sure, but the beer is much more of a draw.