This is all you need to know about
ROK:BRGR
in downtown Ft. Lauderdale.
Good location,
Fully stocked bar,
And great burgers.
Recommendation: Morning Glory. This hefty sandwich is stacked high with lettuce, tomato, onion, a hand packed, airy, perfectly cooked burger patty, two strips of bacon and a sunny side up fried egg. An upgrade of sweet potato fries is worth it, too. Go for the Glory and get extra napkins, you'll need 'em.
looking down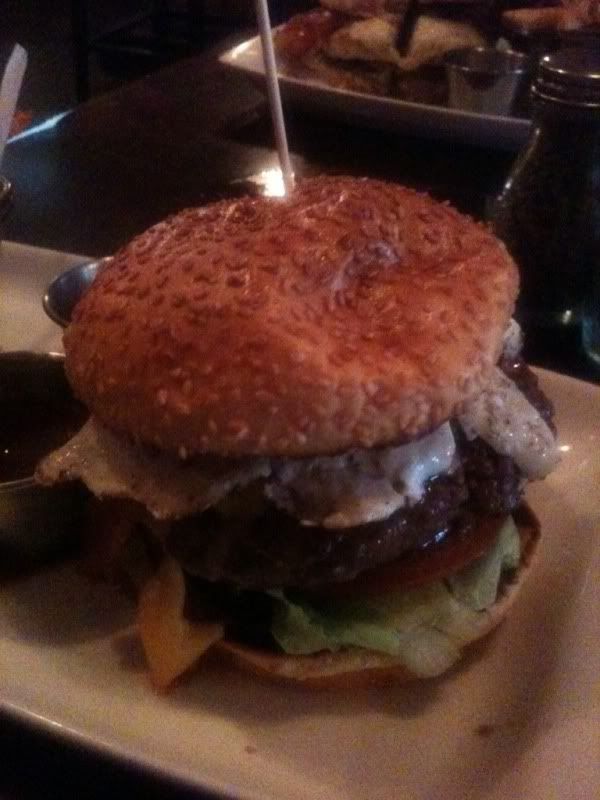 close up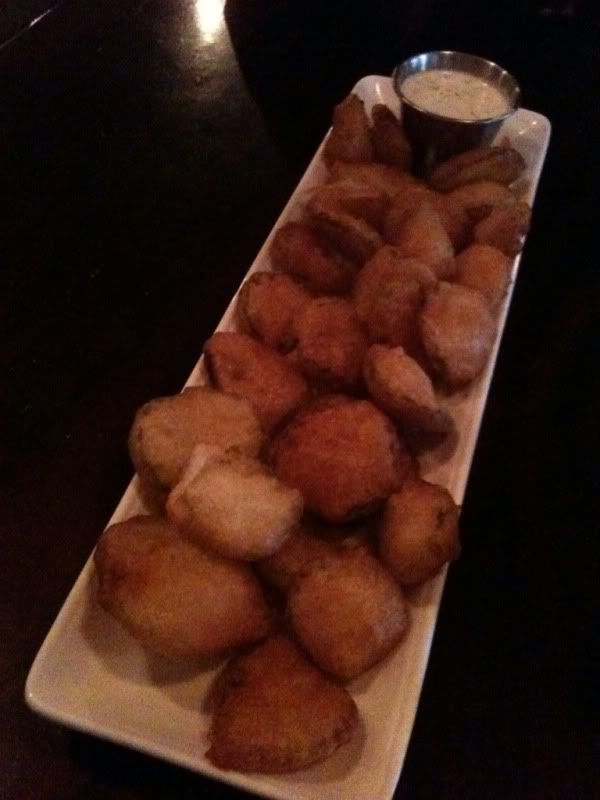 A platter of fried pickles - the only room for improvement, the batter on the pickles.