The sign says "Best (1/3 lb.) Burger in Town". I disagree.
Although it had a tasty patty, an quality bun, and fresh toppings it just didn't do it for me. Here is a picture after I cut it in half.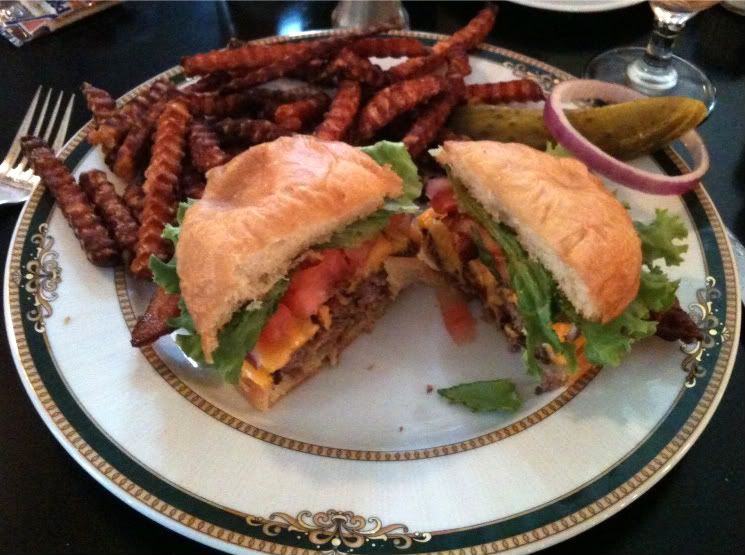 I was surprised when I was not asked what temperature I wanted it cooked. I no longer tell the wait staff how I prefer the meat to be cooked to better get the full restaurant experience. I of course opt for medium-rare if asked, but I am finding there are more places out there that have a predefined temperature for their burgers. These places quickly loose my interest.
Nothing really bad to say except for my fries. Sweet potato and super overcooked in old oil. I didn't send them back because I shouldn't be eating fries anyway. Otto's is just not a top ten burger stop or a reason to boast best in town. Maybe they should modify their marketing to "Great burgers with Tons of choices for toppings." You should check out the
Seelbach
where Otto's is located though.